Our alcohol rehab programmes have helped thousands of our clients on a path towards a long-term and sustained recovery. We are one of the UK's leading addiction treatment centres and we are well-respected in our industry, thanks to our specialist evidence-based treatment options which have been created to help people recover from alcohol addictions.
If you are seeking an effective alcohol treatment for yourself or a loved one who is struggling with alcoholism, then you have come to the right place.
Here at Ocean Recovery, we offer a range of alcohol treatment plans that will give you the best possible chance of overcoming addiction whether related to alcohol abuse or drug and alcohol addiction we can provide residential treatment with the long term plan of you living a healthy and free life without an alcohol dependancy.
Our admissions team will give you no obligation assistance on choosing the best treatment options for your current circumstance.
Therapy & Aftercare At Our Alcohol Rehab Centre
Once you have completed detox, we attempt to find the source of your alcohol struggles. Therapy is an effective way in order to get to the bottom of what has lead to your alcohol abuse. For many people, there could be an issue in their environment and that has led to alcohol abuse – a loss of a parent for example, or early exposure to alcohol addiction and abuse.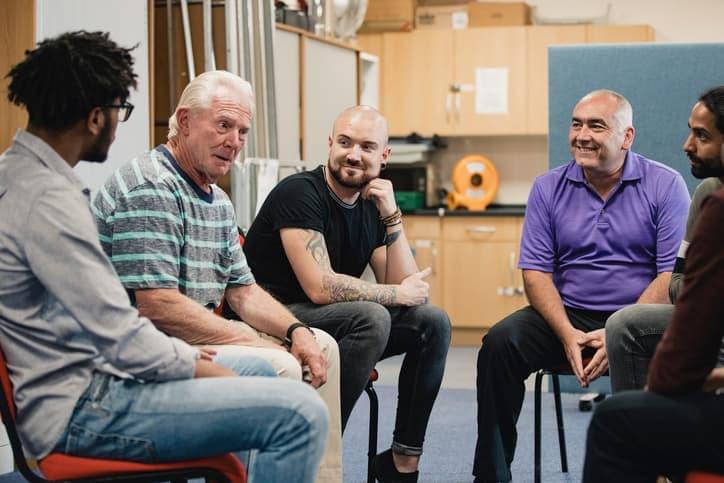 Once you get to the bottom of all the questions you have been asking yourself, we can help you find a way to arm yourself against the urge to start drinking again. We offer various types of therapy – whether that will be one-to-one sessions, group therapy sessions, cognitive behavioural therapy (CBT) sessions or even a holistic therapy session: all of our therapists are licensed, and many of our therapists have been in a similar situation to you previously. We can offer full understanding without passing any type of judgement during your alcohol rehab.
Upon leaving the centre you may find the return to everyday life quite daunting while others may be very excited by the prospect. Whatever your mindset is when leaving the centre you will still have access to our ongoing aftercare plan which will help ensure that you do not relapse back into your addictive behaviours. Our aftercare plan keeps you in contact with our team long after you leave the centre, this is in case you start feeling the urges taking over and need the support and help which our dedicated team provided you during your stay with us.
Our aftercare team is available 24 hours of the day and will help you every step of the way to ensure that you do not relapse.
What Is Alcohol Rehab?
Alcohol addiction is hard to beat, and likely be a lot more difficult if you attempt to do it yourself. However, if you are indeed addicted to alcohol, and you feel like you need help to beat it: there is help for you.
At Ocean Recovery Centre, we attempt to explain how alcohol rehab works, and how you too can escape the depths of alcohol addiction.
Alcohol rehab is an addiction treatment program in order to rehabilitate you from excessive alcohol intake and alcohol abuse. As alcohol addiction often brings out severe personality changes – it becomes nearly impossible in order to do it yourself as your brain will often manipulate your thoughts and actions. Everything will become second fiddle to alcohol – including giving up drinking in order to improve your health.
What Does Alcohol Rehab Consist of?
Once you stop drinking for a short period of time, your brain will be able to reverse most of the damage done to the neurotransmitters and your brain cells. On the other hand, there will be withdrawal symptoms in that time it takes to reverse the damage done to your brain. If your neurotransmitters start lacking the stimulation from alcohol, your nervous system will crash, and it could lead to serious and lasting damage.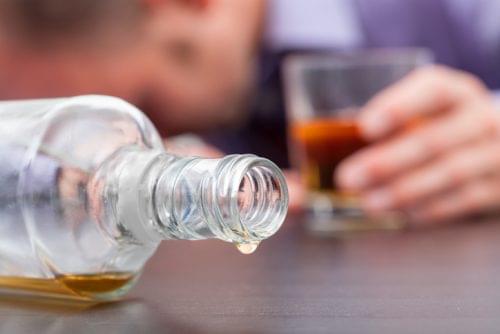 Withdrawal symptoms come in various forms, some are severe depending on the longevity and the severity of your addiction. Severe Alcohol Withdrawal Symptoms are Delirium Tremens for example. These severe tremors could lead to death if not handled properly. Other issues such as hallucinations and seizures could be hard to experience during withdrawal. That is why it is of extreme importance you do not attempt to do the withdrawal from home and withdraw from alcohol in a setting that allows you to have medical professionals around you at all times.
There are other withdrawal symptoms of note – not directly life-threatening ones, yet necessary to mention as many alcoholics experience challenging moments during the period of withdrawal. Often cited as an issue are depression and anxiety.
The detox stage of residential rehab is viewed to be the toughest stage you will experience during rehab but is absolutely essential in treating your alcohol addiction.
At Ocean Recovery Centre, we can help you alleviate the pain during withdrawal as we offer a Detox program. We have round-the-clock medical care available for you during detox in case you need medical intervention during Detox.
Inpatient vs Outpatient Alcohol Rehab
A question we are asked a lot is which form of treatment is more effective between inpatient and outpatient. In order to answer this question, we will first add some background to both sets of treatment.
Inpatient treatment is what we offer at our centre, it requires that you receive treatment while staying at our residential clinic. This means that you will have access to benefits such as around the clock care, regular therapy sessions and one to one counselling among many other benefits. But perhaps the biggest advantage of inpatient treatment is the environment that you become a part of with addicts who are on the same path to recovery helping you every step of the way.
It's this supportive atmosphere and the fact that you are away from home that makes inpatient treatment so apealling as you are away from any triggers that may cause a potential relapse.
Outpatient treatment is where you can either receive treatment at home or visit an addiction treatment centre for a day to receive treatment and then go home. This is usually a cheaper option as the demands and perks that come with inpatient treatment are mostly absent from this form of treatment, although this form of treatment is not seen to be as effective as inpatient treatment it can still go a long way in helping individuals overcome addiction.
We think that both forms of treatment are great options but in terms of the overall effect on an addict, we would definitely recommend that you receive inpatient treatment over outpatient treatment whether that be with Ocean Recovery Centre or any other addiction treatment centre in the UK.
The reason for this is down to the around the clock care you receive at residential clinics that can be extremely helpful when going through a detox. Also, the fact that you will be surrounded by addicted individuals that are all going through similar experiences gives that extra bit of motivation that can help whenever you feel like your losing the battle of sobriety.
Alcohol Rehab Or Detox?
When deciding on how long to receive treatment we get a lot individuals requesting the quickest programme available which is 14 days but out of those days up to 10 of them are mostly devoted to the detox part of your treatment means that you may not experience the full effects of therapy and counselling.
This leads many to ask us, why can't I just do the detox? Addiction is not something that can go away after you get clean, it is a psychological problem that needs to be adresses. By simply getting rid of the physical effects of alcohol you will just be replacing it with all the phycological issues which will most likely result in a relapse.
In order to prevent this, we would usually recommend that individuals go through our full 28 day alcohol rehab programme to give themselves the best possible chance of achieving long term recovery.
FAQ's About Alcohol Rehab at Ocean Recovery Centre
Choosing the right rehab centre can a life-changing decision, here are a few of the most common questions which we are asked pre-admissions.
What are the Signs of an Alcohol Addiction?
The signs that you are suffering from an alcohol addiction include:
Binge drinking on your own
Drinking until you black out
Being in denial or lying about how much you drink
Drinking as soon as you get up in the morning
Using drink as a way of treating mental health problems such as anxiety, depression or stress.
Increasing the frequency of your drink in order to feel drunk after developing a tolerance to alcohol.
These are the more common signs but we have found there to be more deep routed problems causing an addiction that can only be solved by speaking to specialist treatment centres such as ourselves. If you recognise any of the above signs or if you think you might have an addiction due to another reason then please get in touch with our team now.
As addictions can be directly linked to mental health conditions, we offer dual treatment packages which look at treating your mental health condition with the aim of also treating your alcohol addiction. When you are able to control your mind you will have a better chance at controlling your addiction, contact our team to find out more.
Why Should I Consider Residential Rehab Centres?
When considering treatment options for your alcohol rehab centre, you may be considering outpatient treatment for example but this is not a treatment method that is designed for those suffering from long term addiction.
With residential alcohol rehabilitation treatment, you will be receiving treatment from rehab clinics which have 24/7 medical support to help you through a successful detoxification where you may experience several uncomfortable withdrawal symptoms. It is due to these symptoms that we would strongly recommend that a detoxification is not attempted at home or without qualified medical professionals as the withdrawal symptoms may get to the stage where medical attention is required.
How Long Does Alcohol Rehab Take at Ocean Recovery Centre?
At Ocean Recovery Centre, we offer a full 28 days of rehab. During your recovery journey, you will spend a certain amount of time detoxifying, and the rest of the time will be inpatient care. However, we also offer a year long aftercare programme specifically tailored to you.
How Much Does Alcohol Rehab Cost?
Finding a rehab centre that can provide you with good quality treatment tailored to your needs can be a tough task. We offer a range of packages that are specifically tailored to you. You can find about more about the pricing and the options available by using our contact form.
Will I Still Receive Help After I Receive Treatment?
Once you have successfully gone through alcohol rehabilitation, that is just the start of your journey. Included in all rehabilitation packages with Ocean Recovery is a FREE 12-month aftercare plan, this will give you access to regular meetings with our addiction experts every month to see how you are progressing and how well you are dealing with the temptations.
The likelihood of a relapse is unfortunately high after receiving treatment this is why we have aftercare plans to help reduce the likelihood of a relapse by providing constant support in the way of dedicated helplines which can be contacted 24/7, so whenever you are feeling like the urge of the drink is getting the better of you simply pick up the phone and speak to our aftercare team who can help and support you through this difficult period.