The facts about drug abuse
D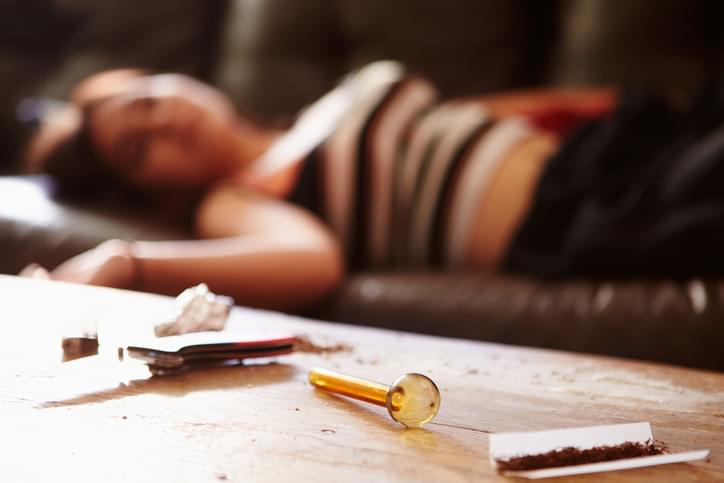 rug abuse is very serious and takes a lot from a person and their family – including their personality, job and wages. Drugs can have dangerous physical and psychological effects on a user, resulting in behavioural changes such as paranoia, secrecy, over-confidence, irritability, mood swings, anxiety and depression. Addictive substances can also have long-lasting physical effects on the body depending on the substance being taken and the length of time it is used for. It can be difficult to come to terms with drug abuse and to point out the signs of it in a loved one – this is where we can help at Ocean Recovery through our rehab programmes.
Signs of drug abuse
Common signs that you or a loved one may require help or rehabilitation for drug abuse include:
Attending work, college, university etc. under the influence of drugs
Behavioural changes such as secrecy, aggression, paranoia, wearing long sleeved clothing to cover the body, lack of motivation, change in eating patterns or no appetite, loss of libido, lying about drug use, weight loss and depression
Attempting to carry on with normal life under the influence of drugs
Experiencing withdrawal symptoms when not taking drugs
Extreme depression and/or suicidal thoughts
These are just a few of the potential physical and psychologial symptoms of drug abuse. If you or someone you love might have a drug addiction as a result of drug abuse, we can help at our rehab centre at Ocean Recovery, and encourage you to give us a call. We have a compassionate approach to every kind of drug addiction, and offer treatment that involves mindfulness and holistic therapies. Working together, we can help you or a family member to recover and live a life that no longer involves drugs.
How drug abuse turns into addiction
If someone is abusing drugs, they are either taking illegal substances to get a 'fix' or 'high', or are taking prescription medication in a different way or in greater amounts than that advised by their doctor. If action isn't taken, these behaviours can quickly escalate into drug addiction. Those who are addicted to drugs have consuming throughts and behaviours surrounding their drug abuse, with severe physical and mental health consequences. Typically, those who have an addiction to drugs will start to experience withdrawal symptoms then they are not taking them. The types of side effects experienced will vary greatly depending on a person's age, build and tolerance to the drugs they are abusing. Typical physical side effects include raised blood pressure, heart palpitations, loss of libido, abdominal pain, appetite loss, nausea and weight loss.
Psychological side effects that can greatly affect the personal relationships of a user include increased mood swings, anxiety, irritability, repetitive behaviour, delusions and paranoia. If you or your loved one has been exhibiting such symptoms as a result of drug abuse or addiction, get in touch with us today to see how we can help. At Ocean Recovery, we have a calming retreat where we can help you or a loved one focus on recovery in a tranquil and luxurious environment with continuous support.
Rehab for drug abuse at Ocean Recovery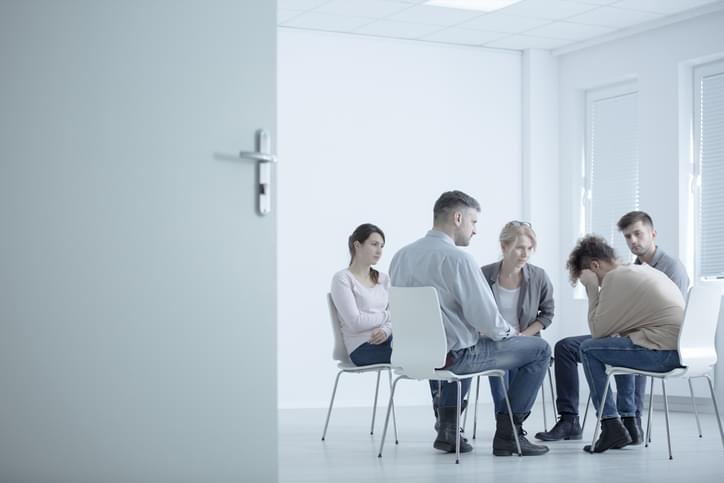 When you contact us, we will initially discuss your drug abuse in detail to determine its severity. If you have had previous drug addiction treatment, we will also talk about this and how you found the process, and also discuss any occasions when you have previously visited a doctor and tried to get help. You will be assigned a therapist who can give you 24/7 support and talk you through your bespoke treatment plan, which will cover the detoxification process and how it will affect you, as well as any anxiety or other mental health symptoms you may be experiencing.
We offer our clients in-client treatment at our centre, so we can focus on your drug rehab programme properly by having you stay with us in luxurious and comfortable accommodation. How long you stay is up to you, but we will advise how long we think you need based on your initial consultation with us. Every person is different, but we always advise that you stay for long enough for us to focus on the mental side of your drug abuse to prevent relapse and to give you a different way of thinking about drug use. At Ocean Recovery, we can help you live a life free from the oppression of drug abuse. We have a compassionate approach to every kind of drug problem, and offer rehab treatments in luxury accommodation based in Blackpool, with beautiful vistas overlooking the sea and Blackpool Beach.
You will receive complete care and compassion from our outstanding staff, who have been chosen for their professionalism and knowledge of drug abuse, addiction and rehabilitation. You may find that treatment is intense, as you will be required to undertake long sessions of therapy every day during your stay, but we feel this is essential to guarantee success in your journey. Other therapies we use include group speech therapy sessions, optional sessions with your family, and cognitive behavioural therapy to help you understand why you have been abusing drugs and the choices you have made to date.
If you think you might need help or rehabilitation for drug abuse, contact us at Ocean Recovery. We want your rehab to be as comfortable and successful as possible. Our professional team are very experienced in planning detoxes that help and support those that want to break free from drug abuse through rehab. We can give you effective guidance through a bespoke programme that focuses on healing your body, mind and soul with holistic practices that help you to curb your cravings for drugs. We encourage mindfulness activities such as meditation and counselling to re-adjust your mindset and help you focus on relaxation and recuperation without distractions that you may have at home.
Our well-qualified, helpful and supportive staff are why we have been able to successfully cure so many people of their drug abuse. All of our staff members are deeply passionate, discreet and committed in supporting their clients at all times. Contact us today at Ocean Recovery to see how we can help you break free from drug abuse.