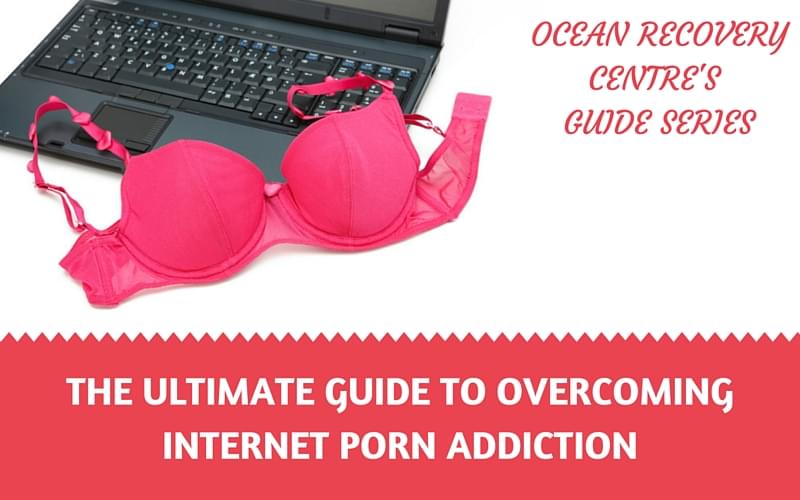 In this post, we discuss the hot topic of Internet porn addiction. Millions of men across the globe are thought to be suffering from Internet porn addiction. A recent study says around 33% of males aged between 16-34 years old are addicted to Internet porn and this figure is growing every day as high-speed Internet proliferates. At Ocean Recovery, we are mostly known as an alcohol rehab and drug rehab clinic, although we also treat an ever-growing number of people for Internet porn addiction.
In this post, we discuss how Internet porn hijacks your brain's reward circuits and how Internet porn weakens the logical part of your brain's ability to exercise willpower over your addiction to Internet porn. By the time you have finished reading this post, you will hopefully be highly motivated to finally ridding your life of Internet pornography once and for all.
Because of the volume of content this guide covers, we have decided to split this article over four parts:
Reward pathways and addiction
Our brains are full of pathways. Every time we learn something new, a new pathway is created. The more you practice a new skill, the stronger the associated pathway becomes in your brain. At some point, the skill becomes unconscious precisely because the pathway associated with the skill becomes so engrained. Unfortunately, this process also happens with addiction. Porn addiction rewired the brain by creating a new neural pathway. One of the key things that help us remember this map is a chemical called dopamine. Dopamine serves to remind us of the things that are most pleasurable in our lives. Anything that triggers dopamine is something that will strengthen your neural pathway. 
Unfortunately, this process also happens with addiction. Porn addiction rewires the brain by creating a new neural pathway. One of the key things that help us remember this pathway is a chemical called dopamine. Dopamine serves to remind us of the things that are most pleasurable in our lives. Anything that triggers dopamine is something that will strengthen your neural pathway.
For instance, let's say going on holiday to Italy is your pathway. You now know that going to Italy is very exciting and it's an activity that makes you happy. The more you go to Italy, the more pronounced and automatic this neural pathway becomes. This pathway becomes a fast and easy route to accessing dopamine.
Recovery from this hypothetical addiction to Italy means not going to Italy and not thinking about Italy. When you fantasise about going to Italy, you actually trigger the dopamine pathway in the same way as being exposed to going to Italy. Over time, this pathway will fade and become weaker and weaker. However, you must develop new pathways that allow you to access dopamine on a repetitive nature so these new pathways become stronger and stronger.
Now swap out 'Italy' for 'Internet porn' and you will begin to see where this is going…
Symptoms of Internet porn addiction
Below we outline physical symptoms and conditions linked to an addiction to Internet pornography:
Chronic ejaculation dysfunction
Angorgasmia/delayed ejaculation
Brain fog and concentration problems
Lethargy and lack of motivation
Social anxiety and emotional numbness
Declining interest in real partner
Escalation to porn that doesn't match your original sexual tastes or sexual orientation
All of the above conditions and symptoms are significantly removed when the sufferer ceases to watch Internet pornography
How Internet porn addiction causes these diverse symptoms and conditions
Internet porn addiction causes these symptoms and conditions because chronic Internet porn use alters the reward circuits in the brain from a chemical and structural standpoint. Modern neuro-science and recent studies on the brain support this hypothesis.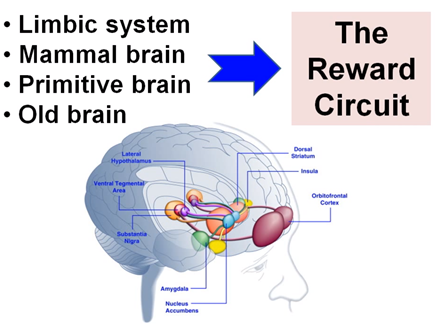 The reward circuits of the brain
The reward circuit of the brain is also known as the "limbic system" or "primitive brain". This refers to our evolutionary ancient structures contained in the brain. These structures are involved in almost all emotional and physical function you may think of. These structures essentially keep us alive.
Changes in the reward circuits may affect any aspect of behaviour and may even physiological functions. The reward circuit shapes are moods and colours our emotions. Fear, joy and rage all arise from these evolutionary ancient structures. Most of our desires and drives arise in the reward circuit, such as hunger for food, power or sex. The reward circuit also allows us to become addicted to certain behaviours.
Alterations to the reward circuits are responsible for most mental disorders such as post-traumatic stress disorder, anxiety, bipolar disorder, schizophrenia, depression and social anxiety.
Reward circuit structures such as the hypothalamus and the Amygdala influence or control major functions such as male sexual behaviours, erections, the autonomic nervous system and endocrine system. The bottom line is that chemical or structural alterations to the reward circuit may result in wide and varying effects.
Reward circuits: seeking pleasure and avoiding pain
At its most basic level, the reward circuit allows us to seek pleasure and to avoid pain. Our very survival depends on the avoidance of pain and the repetition of pleasure. To this end, the reward circuit encourages us to engage in activities that either further our survival or the survival of our genes. These activities include sex, eating, bonding, achievement, play, novelty and taking risks.
We literally do not make a decision without consulting our reward circuit. The reward circuit emotionally justifies what we do like and what we don't like. When you are addicted to something, your reward circuit is out of balance. This affects your mood, your perception, and your decision-making powers.
Dopamine: an anticipation of pleasure
Dopamine is one of the major chemicals that powers the reward system. Think of the reward system as the engine behind most of our decision making and dopamine as the fuel that powers up that engine. Dopamine is known as the 'craving' neuro-chemical that sends out a message saying "you HAVE to have it NOW!". This 'it' may be food, sex, heroin, cocaine or your next porn video on a 'Tube' website.
From mice to men
When an electrode is implanted into the reward circuit of a mouse, the mouse will keep pressing a button that stimulates its reward signal until the mouse is exhausted. The mouse will continue pressing the lever until it dies of starvation. Artificially stimulating the reward circuit tricks the rat's brain into believing it's about to achieve something that will protect its survival, even though it clearly isn't. This situation is not unlike an addiction to Internet pornography.
Much of all Internet use mimics this lab mouse pushing this lever. Via the Internet, we have at our disposal an endless stream of novelty. With each like, share, page load or email, we receive a small 'squirt' of dopamine. Each squirt of dopamine is interpreted by the brain as an act that's promoting our survival, even though this is not the case.
When scientists block dopamine, the mouse has little motivation to sleep, mate or eat. If food is placed in this rat's mouth, he will eat it. But the rat will not exert enough energy to walk over to a tray of food in order to satisfy his hunger. When a willing female is presented to him, mouse rat fails to mate with her.
Dopamine: the fuel for wanting
Scientists believe dopamine does not equate to pleasure or enjoyment. Instead, dopamine fuels our sense of wanting, seeking and craving. Dopamine is primarily released just before we engage in an activity that makes us happy, such as before we eat our favourite desert or before we have sex.
The final reward or feelings of pleasure arises due to the release of chemicals known as opioids. These are opiate-type chemicals produced in the brain. For instance, an opioid release occurs when we orgasm or once we've eaten a great meal. Even the relief we feel when we drink water involves opioids. Essentially, opioids make us feel satisfied to prevent our seeking and craving.
Seek more than we are satisfied
However, our dopamine system is stronger than our opioid system. This means that we seek more than we are satisfied. Seeking is more likely to keep us a live compared to sitting around in a satisfied heap. In summary, dopamine compels animals into action. This is why scientists refer to dopamine as the 'seeking circuit.' Dopamine provides the motivation for us to pursue our wants and desires.
We receive a bigger burst of dopamine when we look at foods containing a bigger proportion of sugars and fats. This is because these foods are most likely to keep us alive when we are threatened with starvation. This is why you believe you are full until the waiter offers you that chocolate pudding. The anticipation for that pudding is fuelled by dopamine. Dopamine surges thus override feelings of satiety.