At Ocean Recovery we provide residential alcohol rehab services for those suffering from an addiction to alcohol.
Alcohol Rehab can save lives, the environment and facilities of the centre need to be right for you. Below, we explain the most important considerations you should know when selecting an alcohol rehab centre. This will arm you in seeking out effective treatment for your needs.
Residential Alcohol Rehab Centre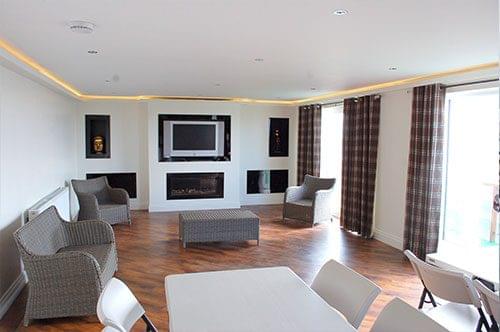 Our Blackpool based alcohol rehab centre is a 24 hour residential facility.  If you or a loved one is suffering from alcohol addiction, seeking professional help is the only option.  Residential rehab has much higher success rates than outpatient treatment or 'quasi-residential' rehab. Quasi-residential rehab is where you undergo treatment in one building during the day, but you are transferred to a 'sober living house' during the night time. Full residential alcohol rehab is where the treatment centre and living accommodation are the same.
Full residential alcohol rehab offers all-inclusive treatment in one large building. You will benefit from a far superior standard of care. Due to this higher standard of care, relapse is all-but impossible. You will receive freshly prepared meals on-site, have your own en-suite bedroom and receive 24/7 medical care. You will also receive medication administered from a professional clinical team.
Holistic Therapies
Ocean Recovery Centre offer holistic therapies as part of the alcohol rehab programme. An upwards trend in healthcare over the couple of decades has been the introduction and use of holistic treatments. Alcohol addiction treatment is no exception. Holistic therapies, such as meditation, yoga, acupuncture and massage are used in conjunction with more traditional alcohol addiction treatment therapies such as individual counselling and behavioral therapies.
Holistic addiction treatments, when used in alcohol rehab, deal with several issues that are considered to contribute to alcohol addiction. These include:
Physical symptoms of addiction
Physical symptoms of withdrawal
Emotional imbalance (which can often lead to alcohol or other substance abuse)
Unhealthy diet (that can result in a neuro chemical imbalance)
Environmental toxins or contaminants (that can lead to a need for the alcohol)
Sometimes, these therapies may include investigating an energetic imbalance (which can be treated through body-energy manipulation like Reiki)